The UK's Most Trusted Managed Service Provider for IT Support
As an independent business, we pride ourselves on delivering best-in-class IT services and support to our clients.
We provide a personal, consultative approach that supports small businesses, understanding the unique challenges they face. Our mission is to empower small businesses across the country to achieve their goals through IT service excellence.
We are a Managed Service Provider with a commitment to delivering unparalleled IT help for small businesses. We recognise that reliable IT services are a necessity. Our team of experts partners with our clients to ensure their businesses run smoothly and securely.
The IT industry changes at rapid pace, and as an MSP, we understand the need to adapt and upskill to keep up. Our core competencies ensure our clients benefit from each upgrade as it happens.
Our approach is built on a strong foundation of customer-centric values. We work closely with each business to understand its unique challenges, then tailor our IT services to provide solutions that address them. Our consultative approach ensures that Mason Infotech goes beyond the realms of traditional IT support, and becomes a trusted strategic partner in your business's success.
For small businesses, IT support can make the difference between thriving and surviving. Our offer of comprehensive IT services cover the full spectrum of IT requirements. Whether your business needs assistance with network maintenance, data security, cloud computing, or general IT troubleshooting, our expert team is always on hand to provide the IT help you need.
What makes us different
We pride ourselves on delivering tailored IT solutions and cloud services as a trusted partner, combining agility with a personable approach to ensure our clients reach their IT goals.
One of the most distinctive aspects of our MSP approach is our commitment to staying tat he forefront of technology. Our flexible, streamlined operational methodology enables us to provide remote IT support to clients across Europe, the United States, and Asia. Our dedication to staying ahead of the curve is reflected in our utilisation of the latest business applications and tools, empowering us to monitor networks, identify emerging trends, and swiftly adapt to changing landscapes.
Our suite of IT solutions encompasses a broad spectrum of services, from IT cloud services to enhance data storage and management, remote IT support, or customised cybersecurity solutions, we have the expertise and resourced to cater to every small business requirement.


Why Mason Infotech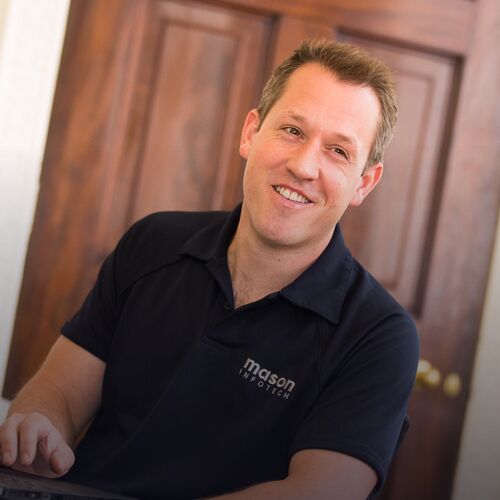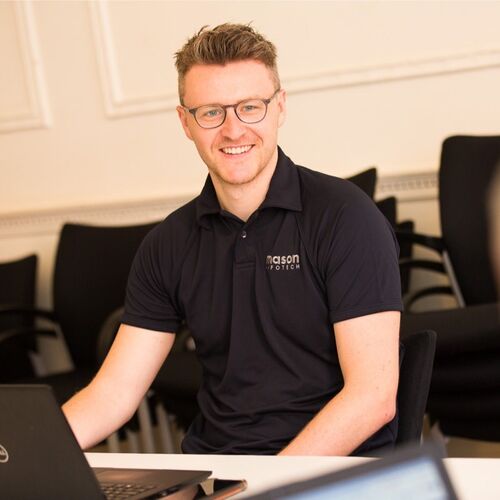 IT Cloud Services
Cloud solutions have become increasingly critical for businesses aiming to streamline their operations and enhance their data security. With Mason Infotech's cloud solutions, our clients experience the power of flexibility, scalability, and cost-efficiency. We ensure that each client's data is protected while still being accessible from anywhere, enabling our client businesses to operate with ease.
View More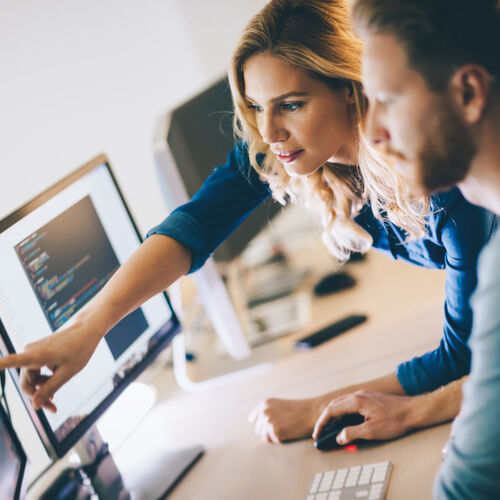 Remote IT Support
Remote Support is an integral element of Mason Infotech's service offering. We understand that IT issues can arise at any time, and immediate assistance is often crucial. Mason Infotech's remote IT support packages enable our clients to rest assured that help is just a call away - our expert team is equipped to handle all IT challenges efficiently, no matter where in the world your business is located.
Managed IT Support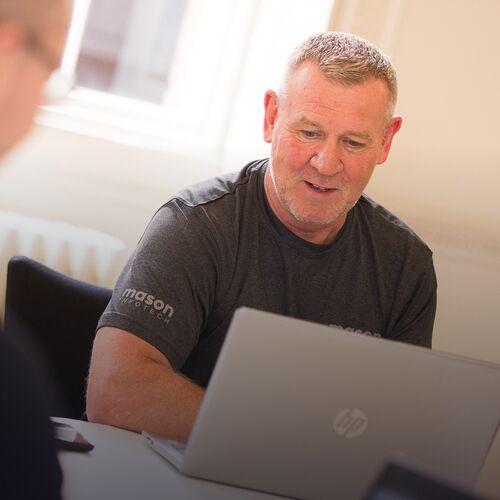 Your success is our success
Mason Infotech revolves around technology, with a rich history of innovation tracing back to our origins. We've evolved into the UK's premier Managed Service Provider, committed to enhancing the operational efficiency, dependability, cost-effectiveness, and overall performance of our client businesses. Our dedicated team of experts stands at the forefront of this transformation, providing unparalleled IT support services.
The core of our mission lies in delivering market-leading IT consulting and managed services. We take pride in catering to the requirements of small businesses, offering customised IT support services tailored to their unique requirements. At Mason Infotech, we understand that for small businesses, efficient IT support can make a huge difference. We prioritise SME success by delivering cost-effective solutions and reliable assistance.
Our commitment to excellence doesn't end with providing IT support services. We strongly believe in exceeding expectations, ensuring that our client outcomes deliver success time and again. Our track record speaks volumes, as a significant potion of our clientele comes from word-of-mouth recommendations. Client experience is the litmus test of our service quality, and we consistently pass with flying colours.

Who we help
What do our clients say about us
Many of our clients have been with us from the very start of our business. Here are some examples demonstrating our service, relationship management and approach.
We are redefining what you have come to expect from an IT support business and specialising in achieving results across the whole IT services spectrum.