What is full-fibre internet access and what are its advantages for businesses?
08/04/2019
Full-fibre internet access (also known as true-fibre, Fibre to the Premises or FTTP / FTTH), offers end-to-end fibre-optic connection from the exchange all the way to your premises. Delivering huge improvements in internet connectivity true-fibre offers many advantages to modern businesses.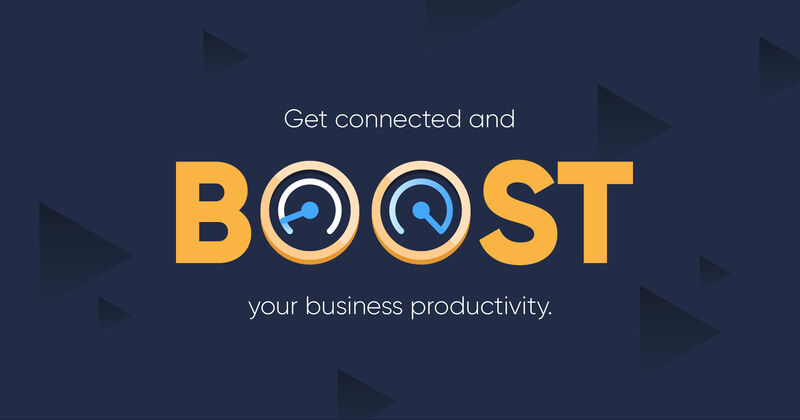 Cost effective connectivity
For businesses with high data transmission, it's relatively easy to reach your internet limits on standard internet connections, resulting in extra fees. With full-fibre there are no data restrictions and there is full access to big bandwidths at no extra cost. No matter how high the demands are on the network, your connectivity and costs both remain consistent and level.
Improved reliability
Full-fibre internet is not susceptible to attenuation and is not effected by exterior interference, whether that be electrical, electromagnetic, human or meteorological (which do all effect copper wires), so is completely stable and reliable. In addition the network is is managed to ensure performance, guaranteeing consistent, reliable connectivity.
Increased speeds
With fibre internet, which uses fibre-copper hybrid technology, the signal attenuates as it moves down the copper wire. With full-fibre, there is no attenuation, so signal strength does not degrade. As a result full-fibre internet is typically 100 times faster than the UK's average business broadband connection.
Improved productivity

Unreliable connections and unplanned downtime can bring business communications and productivity to a stand still. In fact, close to an hour of productivity per person is lost every week due to slow internet speeds, so businesses can boost productivity simply by improving connectivity. In addition, digital services such as video conferencing and cloud file storage/sharing reduce the need for extensive travel, maximising your teams time.
Maximise online services
Over 80% of businesses are now using the cloud in some form or another. Whether it be for online file sharing and collaboration, cloud based data storage, software-as-a-service tools or for communication systems such as VoIP, the cloud is an important business tool and fast and consistent access to it is critical. The speed and capabilities of full-fibre internet mean businesses can utilise these online services without connectivity issues and without draining your businesses bandwidth.

Increased security
Cyber crime and hacking is a risk for all modern businesses. While media coverage of security breaches often focuses on high-profile, large organisations, businesses of all sizes can be and are attacked. While hackers can gain access to business cable internet relatively easily, full-fibre internet is impenetrable. As such, moving to full-fibre connectivity is an important step in protecting your businesses data.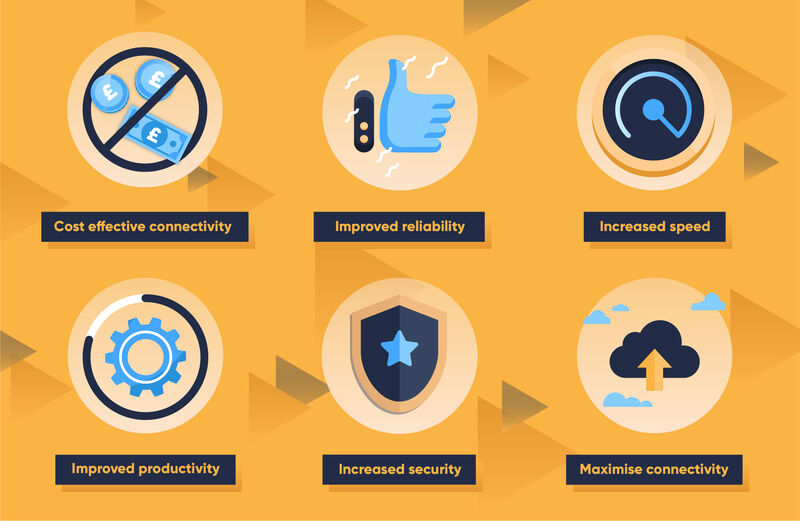 Check out our infographic to see how you can boost your businesses productivity with full-fibre connectivity.
The UK currently only has in the region of 4% full-fibre internet coverage, in comparison to the high 80's and 90's across mainland Europe. This is a big problem for UK businesses looking to compete in a global marketplace. The Government has recognised this and has now intervened to encourage and speed up the UK's digital infrastructure development and the implementation of full-fibre internet across our cities.
Nottingham is the latest city to benefit from investment in digital infrastructure, with a new 70km network of full-fibre internet cables being laid throughout the city. Over 3,000 business in the city can take advantage of Gigabit speed internet services, right now. Get a competitive edge by being one one of the first to get on board with full-fibre connectivity.


Next-generation full-fibre internet access is now available across Nottingham
We offer Gigabit speed services at lower prices than other networks, while dramatically improving service levels and network reliability.
Get connected