We're a Comms National Awards Finalist for Sustainability
21/09/2022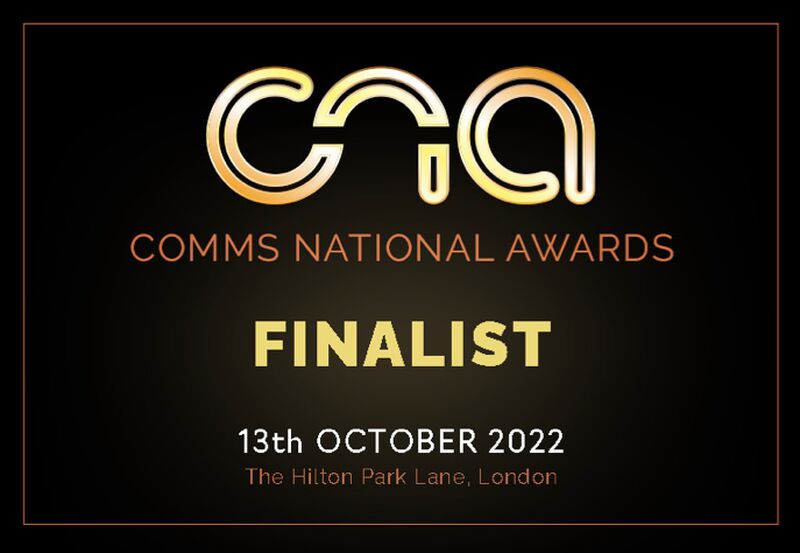 As the Comms National Awards celebrates its 21st year, we're delighted to announce we're finalists for their prestigious awards.

The Comms National Awards is the Channel's most respected and coveted awards process. We're honoured to have been chosen as a nominee for a category very close to our hearts and company mission.
Mason Infotech is a finalist for the Culture Development Category - Sustainability Award. We are the only SME within the category alongside industry giants such as Zen Internet, TalkTalk and Virgin Media.

"We're proud and humbled to be recognised for our work and efforts in sustainability toward a better tomorrow for all, and we're excited to continue developing the business as we continue our sustainability journey. Can a small SME really make a difference when it comes to climate change? The answer is yes!" - Stephen Mason, Managing Director at Mason Infotech.
As a carbon-neutral business, we've worked with Nottingham Trent University, undergone their SAIL course, and worked with the Energy and Innovation Team at the University of Nottingham, who helped us measure our efforts. Without their support, we wouldn't have been able to achieve what we've done so far toward sustainability.

We're a carbon neutral business
A lot of businesses are claiming to be carbon neutral and as the race to a net zero economy begins — as a small SME — we wanted to ensure we did our bit toward carbon neutrality by taking the steps needed to be genuinely carbon neutral and continue to be too.
More about our journey