Rutland County Council Launch Crisis Helpline
09/04/2020
County Council Crisis Helpline rapidly deployed by Mason Infotech.
When the instruction came to close the Council's main office and ensure staff could work remotely, Rutland County Council had two dilemmas to solve!
Council staff needed all the tools to continue operating 'as normal' in a remote environment.
The Council also needed to continue offering a support line for all its usual Customer Services along with an enhanced service for all those identified as extremely vulnerable to the coronavirus.
After several conversations quickly organised over 'Teams' Mason Infotech were able to specify a contact centre solution for the Councils customer service agents and supervisors that met the criteria required. Once the specification had been agreed, the solution was configured and available for use within 24 hours. Deployment was 72 hours later and looking through the available reports, a consistent high volume of calls are being answered for both the vulnerable and 'business as usual' Customer Services.
Details of the services supported by the solution can be found here
https://www.rutland.gov.uk/my-council/council-news/crisis-helpline-launched-for-vulnerable-people-without-support/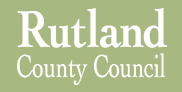 The initial rapid deployment, driven by crisis and the need to react quickly, has proven to be superior to the Council's original solution and may well be retained post 'lockdown' when it is possible to work in a more traditional office environment.
Based on our 'Hosted' Broadsoft communications platform, the solution is equally at home in office or distributed remote working environments, making it perfect for business continuity. Rutland Council's Customer Service's requirement is one of a number of contact centres we have been able to 'convert' to remote operation over the last few weeks.
Contact Mason Infotech for more information
Please use the contact form below or email ask@masoninfotech.co.uk if you would like further information on any of our services.
Contact Us