Fibre vs full-fibre internet access
15/04/2019
Fibre (optic) internet access is the future of the internet, delivering significantly faster speeds than conventional ADSL services. There are two forms of fibre available; 'fibre' (also known as Fibre to the Cabinet or FTTC) and 'full-fibre' (also known as 'true-fibre', Fibre to the Premises or FTTP / FTTH).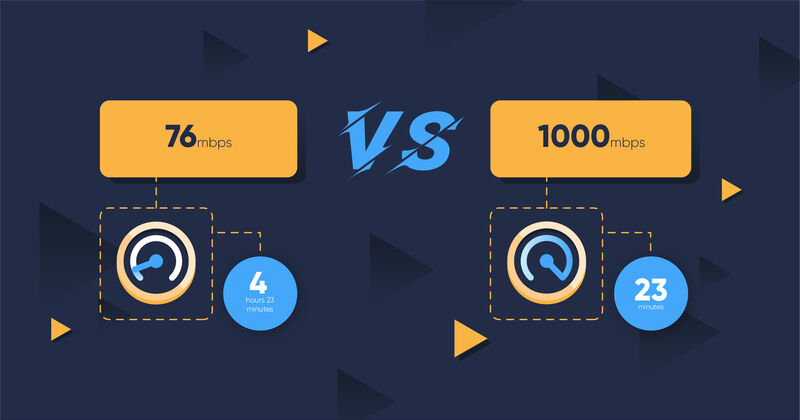 There is still some confusion between 'fibre' and 'full-fibre' internet access; what they are, how they differ and which is available in your area. With Nottingham now joining the ranks of being a Gigabit City, here's everything you need to know...

What's the difference between fibre and full-fibre internet access?
When people refer to having fibre internet, what they actually have is fibre-copper hybrid technology. This system uses fibre-optic cables between the telephone exchange and your nearest green street cabinet, but then uses the legacy copper-based network (which has been in place for decades) between the cabinet and your business premises.
With full-fibre internet access, the old copper wires are replaced with fibre-optic ones, providing end-to-end fibre connectivity from the exchange all the way to your building.

What is the benefit of having full-fibre internet access?
With fibre internet, the distance of your premises from the cabinet will affect your connectivity. Reason being, the signal is attenuated as it travels along the copper cable, so the speeds achieved drop the further your building is from the cabinet. In addition, the number of other businesses that share your copper cables will have an impact on your connection, especially at peak times, as you all compete for capacity. The result of both is that you receive nowhere near the speeds your internet service provider advertised.
As full-fibre broadband utilises fibre-optic cables, which are immune from signal attenuation and interference, all the way through, they don't suffer these issues and therefore have multiple benefits:
Increased speeds
The most obvious advantage of full-fibre internet access is the increase in speed. With full-fibre, speeds are typically 100 times faster than the UK's average internet connection, letting you upload and download even the biggest of files faster than ever.
Cost effective connectivity
With full-fibre internet access there are no data restrictions and you have full access to big bandwidths at no extra cost, meaning that your costs remain level, no matter how high your usage.
Improved reliability
Full-fibre networks are managed to ensure consistent high speed performance always. You won't experience any drops in connectivity or dips in speed, even at peak times.
Check out our infographic to see how you can boost your businesses productivity with full-fibre connectivity.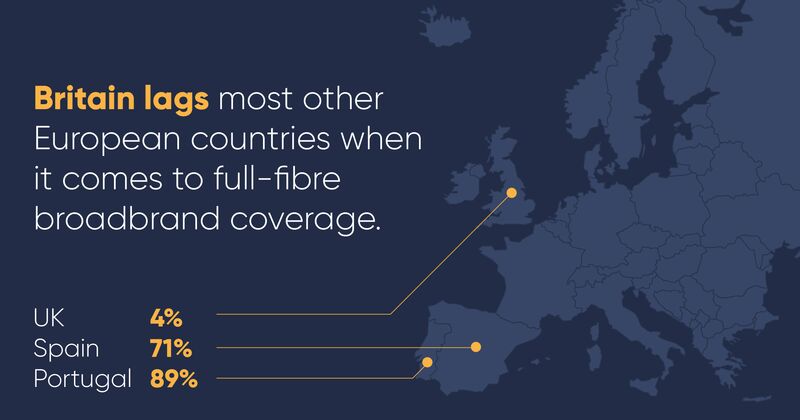 Is full-fibre internet access available everywhere?
Unfortunately full-fibre internet isn't available everywhere in the UK right now. In fact there is only currently around 4% coverage (in comparison to 80%-90% plus coverage in France and Portugal), but its availability is growing.
Nottingham is currently in the process of benefiting from millions of pounds worth of investment in full-fibre internet infrastructure. Over 3,000 business in the city are now able to exploit the advantages of Gigabit speed internet services.
If your business is currently experiencing issues in connectivity, and you're based in Nottingham city centre, now is the time to consider the move to true-fibre or dedicated-fibre connectivity.
Next-generation full-fibre internet access is now available across Nottingham
We offer Gigabit speed services at lower prices than other networks, while dramatically improving service levels and network reliability.
Get connected