Mason Infotech continues its expansion
01/09/2021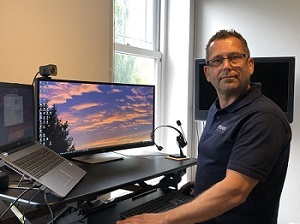 We are pleased to announce that our team is growing again with the addition of Mr Eric Henderson. Eric joins us today and will take the lead on Unified Communications for the business, responsible for our cloud offerings from Broadsoft and Microsoft.
With a background in IT management, and having managed his own business, Eric brings a wealth of experience in the practical management and support of a range of IT environments and businesses.
Eric, like all of the team, will also be able to assist our clients with general IT infrastructure and system support requests. We're looking forward to working with Eric and will be introducing him to our clients in the coming weeks.