Connecting Everything With Unlimited 5G
11/05/2022
It's time to supercharge your business for your customers
5G is connecting the world with superior speed and mobile connectivity, comparable with fixed fibre connectivity
What is a 5G mobile network?
5G is the predecessor of 4G and subsequently 3G — the latest generation of mobile technology that is better, faster and stronger for incredible connectivity. Ofcom reported that 5G reached its peak of 10-20 gigabits per second, and that means it's very, very fast and due to its low latency, it's super reliable with greater load capacities.
From digitising decision-making, enhancing efficiency, allowing for more accurate automation, multi-sensory experiences, fintech services and so so much more, 5G and the Internet of Things empower businesses with a multitude of solutions to cut costs, work smarter and be more efficient in just about everything.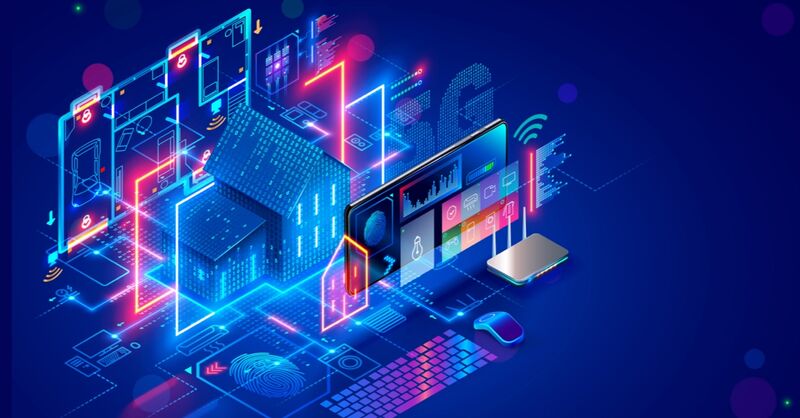 5G's Intelligent Features for Business
Faster Connection Speeds

Forget network issues, there's no need to worry about outages, bandwidth or coverage with the benefit of 5G. Take full advantage of 5G's bandwidth with unlimited data and the potential for 10 gigabits per second.
Low Latency
There are no longer concerns over lag or 'buffering' with 5G network connections—from live streaming conferences or medical procedures to healthcare works, it's possible to stay connected wherever you are and see everything in real-time.
Huge Connectivity
An all-in-one solution for setting Wi-Fi, firewalls, port forwarding, and more, connect hosted products or run your own servers on-site by adding public static IPs. 5G has a higher device capacity and can handle increased loads.

We Bring 5G Connectivity to Our Customers with Pangea
We partner with Pangea who believe that retail, agriculture, education, transport, healthcare—every industry out there should benefit from the efficiency, safety, and sustainability that the Internet of Things offers, including 5G.
Together, we're able to give our customers high data rates and huge bandwidths—all while avoiding fixed-line outages and dodging installation delays with rapid deployment.

Why wait for your competitors to use 5G when you can get ahead of the game now?

Get in touch to discuss empowering your business with super fast 5G internet connectivity.