Streamlining Business Operations:
Microsoft 365
Microsoft 365 for Business
Microsoft 365, the evolution of Microsoft's Office 365 suite of productivity apps, has become the de-facto app suite of choice for businesses seeking efficient and streamlines operations. Small businesses and larger enterprises alike are increasingly turning to Microsoft 365 services to revolutionise their IT infrastructure and optimise their business processes. This page details how Mason Infotech can help your business to unlock the potential of Microsoft 365 and examine aspects such as Microsoft 365 cost for business.

Understanding Microsoft 365 Services
Microsoft 365, often referred to as the 'new 365', is a comprehensive suite of productivity tools and cloud-based services designed to boost collaboration, communication, and efficiency within businesses. It includes familiar applications like Microsoft Office Business Standard and introduces powerful cloud-based services, such as SharePoint Online. This cloud-based service is a cornerstone of Microsoft 365, offering secure data storage, sharing, and seamless collaboration, which are essential for modern businesses.
Microsoft 365 enables real-time collaboration, allowing team members to work together, regardless of their location. With tools like Microsoft Teams, employees can engage in virtual meetings, share documents, and communicate seamlessly. Your IT support can facilitate the implementation of these tools, ensuring a smooth transition to a more collaborative work environment.
SharePoint Online is a cloud-based service that acts as a central hub for document management and team collaboration. It enables businesses to store, organise, and share critical documents securely. This reduces the risk of data loss and simplifies access control. Mason Infotech can configure and manage SharePoint Online to tailor it to your business's unique needs.
Data security is becoming more important each year. Microsoft 365 offers robust security features, like Microsoft Defender to safeguard your business data. IT Infrastructure support can ensure that your Microsoft 365 setup is compliant with industry standards and that data is protected from cyber threats and unauthorized access.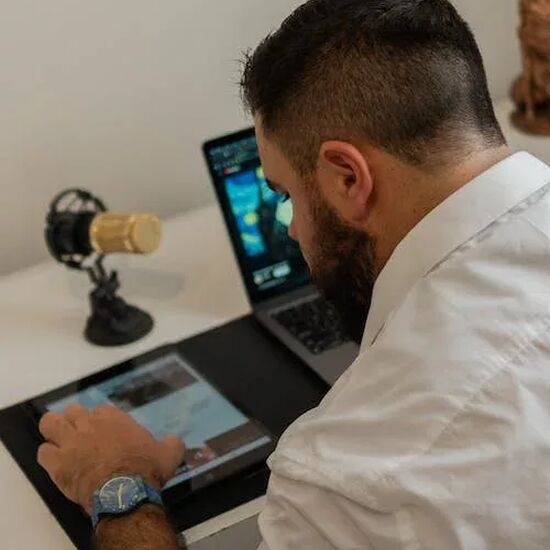 Microsoft 365 Apps Across Devices
Microsoft 365 takes your business critical apps and makes them available across devices. So whether you're in the office, travelling home, or in front of a client, you'll be able to work from any location.
With Microsoft 365, teams can collaborate across devices on apps like Outlook, Excel, OneNote, and Word.
Unleashing Microsoft Teams
It's never been easier to stay connected with Microsoft Teams. Since launch, Microsoft have been adding features to their most popular communications app, making it seamless to share documents, manage calendars, and communicate instantly.
With a little configuration and a license add-on - Microsoft Teams can also become your telephone system of choice, with the ability to make internal and external calls. So far, multiple Mason Infotech clients have moved to softphone only configurations once they have integrated Teams into their communications package, making working from anywhere completely seamless.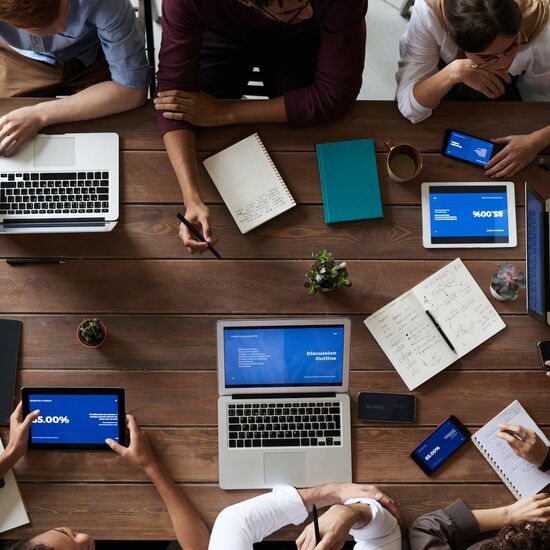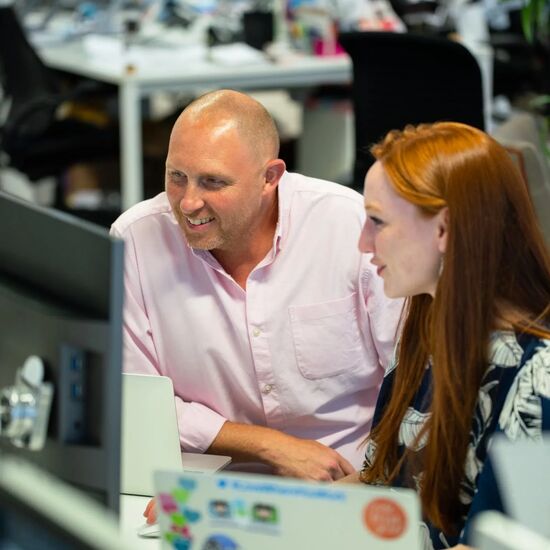 Secure Backups with Microsoft 365
Many of our clients have distributed workforces, meaning it can be difficult to secure all colleague data in one place. Microsoft 365 backup manager is specifically designed for distributed workforces and enables organisations to restore, recover, or isolate all files instantaneously.
Exploring Microsoft 365 Pricing for Businesses
One of the first questions that arise when considering Microsoft 365 is, "What is the cost for business?" Our Microsoft 365 pricing structure is designed to be flexible, catering to various business sizes and needs. This means small business Microsoft 365 plans are just as accessible as enterprise-level options. The pricing model is typically subscription-based, making it easy for businesses to predict and control their IT expenditure.


We offer offers different Microsoft plans tailored to specific business requirements. The most popular plan is Microsoft Office Business Standard, which includes essential applications like Word, Excel, and PowerPoint, along with cloud-based services. Your IT support team can help you choose the right plan for your business, ensuring you get the most value out of your investment. With Microsoft 365, you can choose between monthly or annual subscriptions, allowing you to align your budget with your business's financial goals. Your IT support can help you analyze your needs and recommend the subscription model that suits your situation. The cost of implementing Microsoft 365 services for your business depends on several factors. These include the number of users, the specific plan you choose, and the level of support you require. While it may seem like an additional expense, it's crucial to recognize that Microsoft 365 is an investment in streamlining your operations and enhancing productivity.

Your IT support team plays a pivotal role in managing costs by ensuring efficient deployment and offering ongoing support. They can assist in optimising your Microsoft 365 setup, helping your business make the most out of your investment.
Hear from our clients
Mason Infotech helped Badgemaster to implement a full migration to Microsoft 365
Ready to improve your IT infrastructure?
We are redefining what you have come to expect from an IT support business and specialise in achieving results across the whole IT services spectrum.
Get in touch